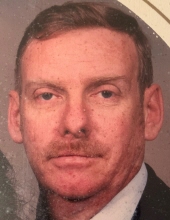 Obituary for William Arthur Hersey
Bill Hersey went to be with his Lord on January 11, 2020. Bill was born in Mitchell, South Dakota. As a young man he attained the Eagle Scout rank in Boy Scouts and after high school he joined the Navy in 1972. Bill retired from the Navy where he served on many ships he also served in Vietnam and the Gulf War. After he retired he worked for United Design in Noble and for the past 18 years he has worked for Mid Del Vo tech teaching aircraft maintenance at Tinker Air Force base.
In 1987 He married his wife of over 30 years Charito. Together they had no children but Bill loved all of the children, grandchildren, and great grandchildren that they shared. There were pictures and Christmas stockings hung for every child in their home. Bill was a very talented artist and would do murals on cups as his hobby.
Bill was proceed in death by his parents William and Juanita, and two brothers. He is survived by his sisters Doris, Ruth, Carolyn, and Marilyn, his brother Mick, his wife Charito, numerous nephews, nieces, 8 children, 14 grandchildren, and 5 great grandchildren.